Your wedding day is one of the most important days of your life, and it's only natural to want everything to be perfect. Every detail is carefully planned to make the day special and entertainment will be an essential part of your day. It can make all the difference in creating an unforgettable experience for you and your guests. Having the right entertainment will elevate your wedding from good to great. So why settle for just a good wedding when you can have a great one?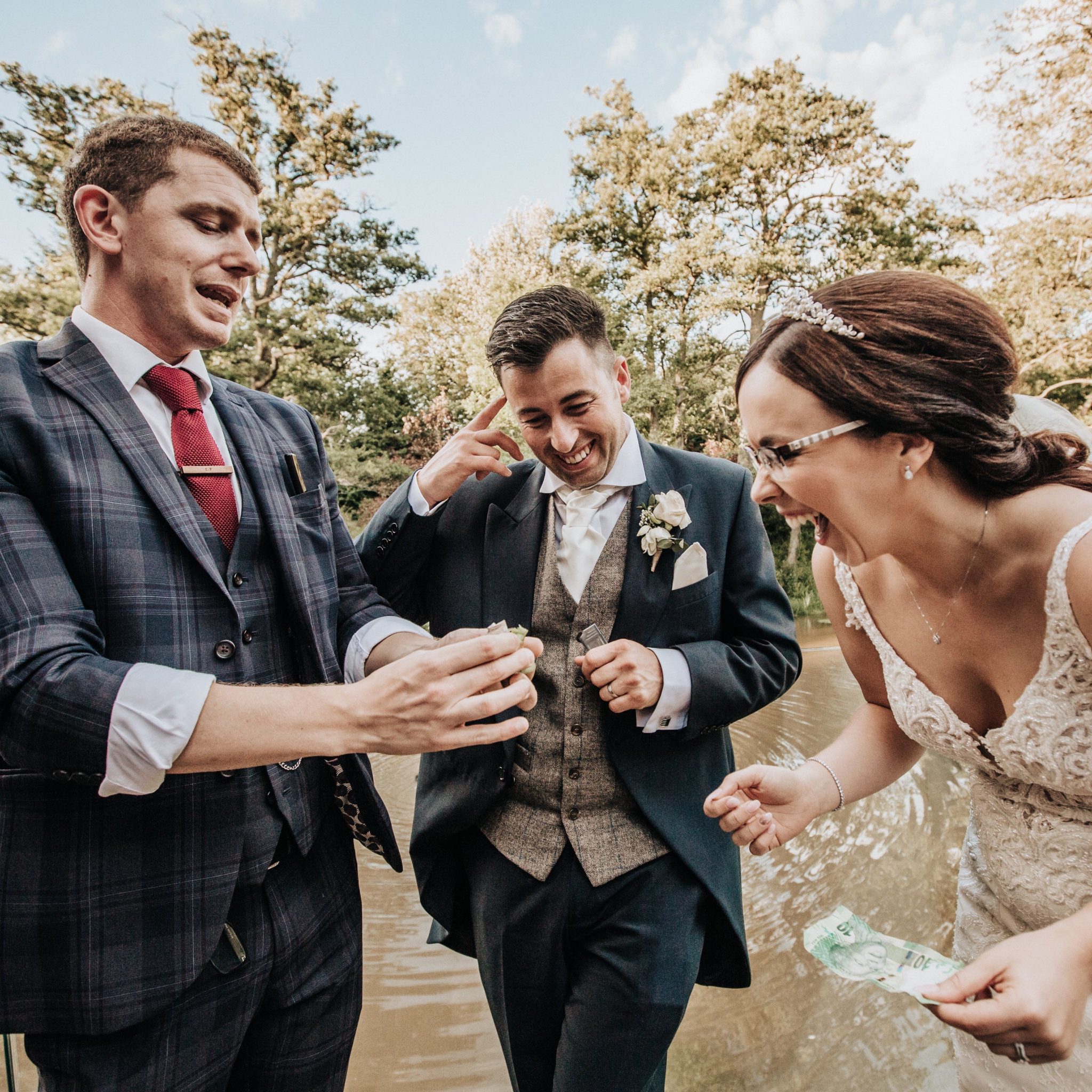 Afternoon Drinks Reception
Whilst the happy couple are having their photographs taken, Christian entertains the guests as they are enjoying the canapés and drinks reception.  Then as the happy couple re-join their guests, the photographer can capture the fun!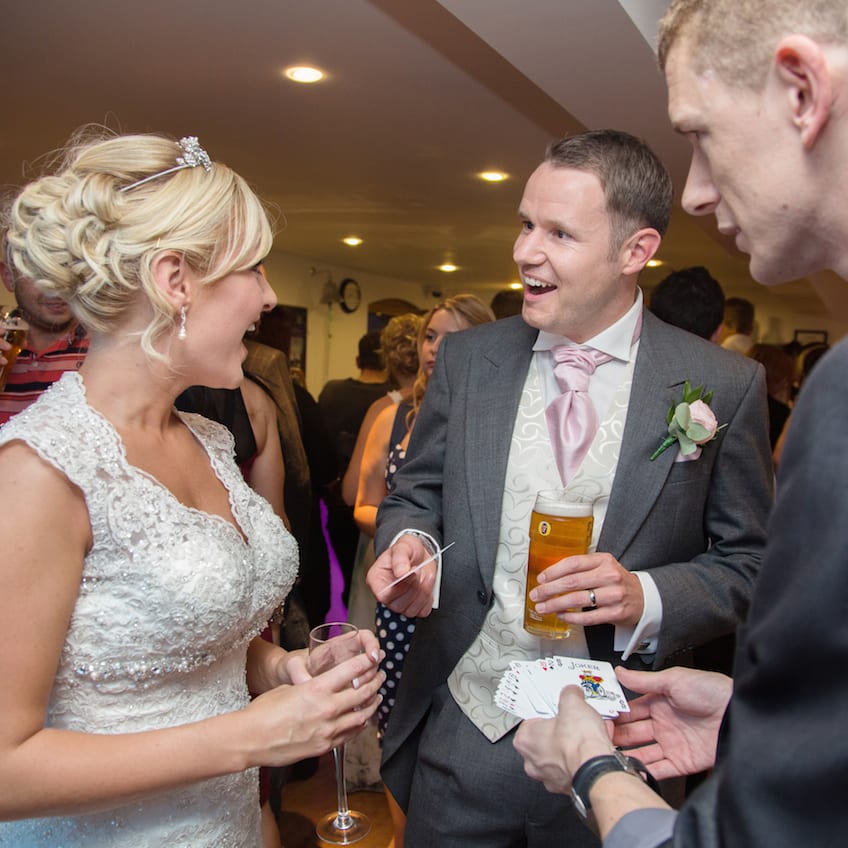 Early Evening Turnaround
There is often an hour or so just before the evening reception where the DJ and Band are preparing and the guests are left in the bar area. Christian can entertain all of your guests during the turnaround time. The magic doesn't have to stop there, Christian can be on hand to welcome any extra guests to the wedding and offer the perfect start to your evening celebration.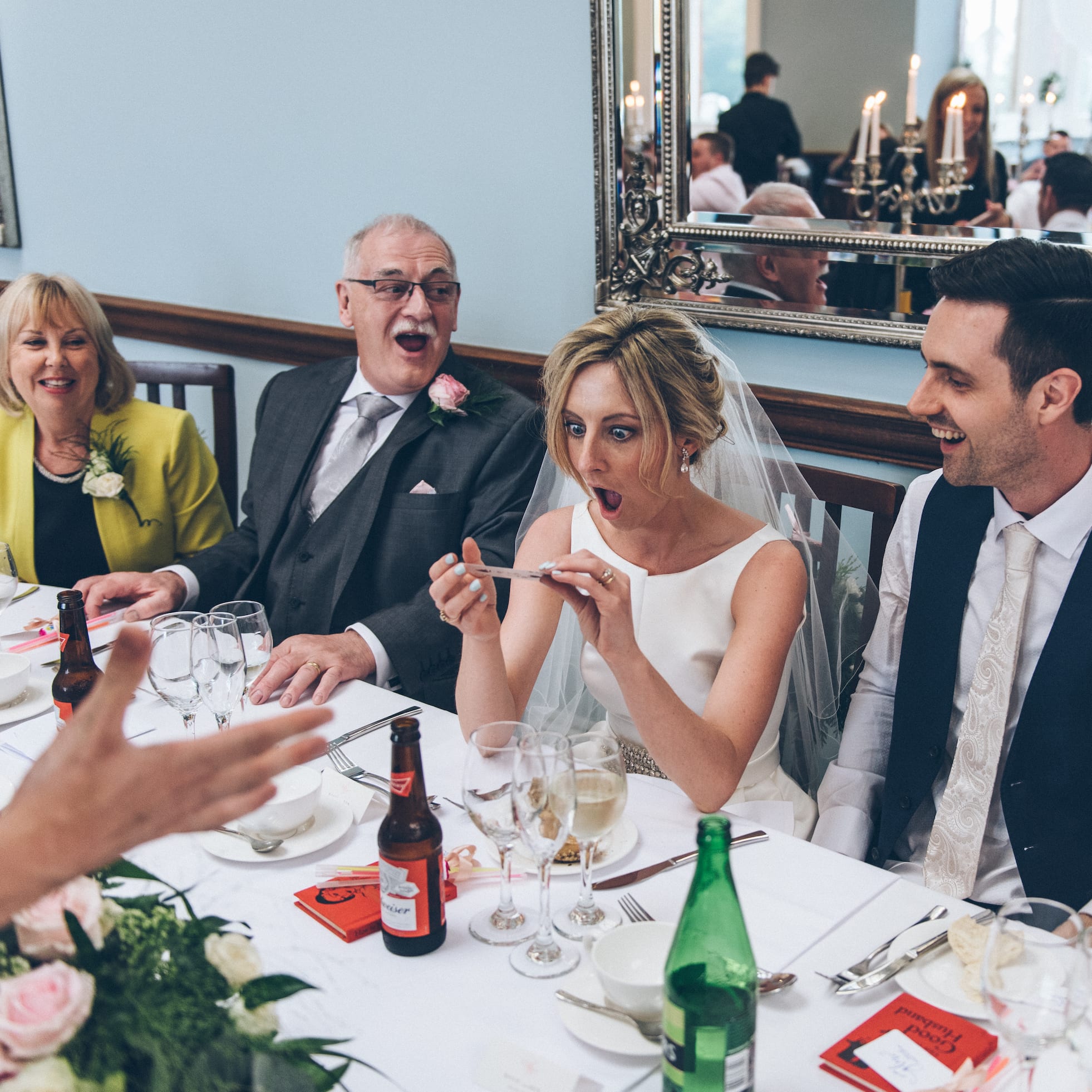 All Day Entertainment
Providing entertainment during both the afternoon drinks reception and the early evening reception, with an additional performance at the top table during your wedding breakfast creating a fantastic photo opportunity for your photographer.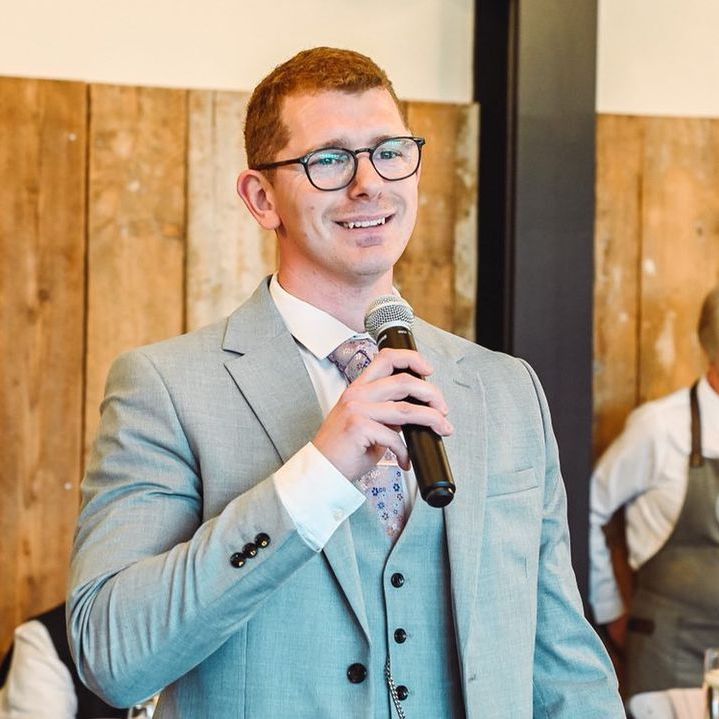 Your Wedding Host
Christian will greet your guests as they arrive at your venue, and make all the key announcements throughout the day aswell as introducing the speeches. Your guests will be looked after and entertained as they enjoy close up magic during the drinks reception and the wedding breakfast. Christian will help the day run smoothly as your master of ceremonies and keep everybody entertained along the way.
"Christian's ability to wow his clients and their guests week in, week out really came through in his voter comments"
The Wedding Industry Awards
Christian is so confident you'll love his style of close up magic, that he offers a free demo of his services to any new clients, and invites you to all public performances that are posted on this site. He is also one of the few magicians in the UK to offer a 100% money back guarantee on his performances.
Christian has been awarded 'Best Wedding Entertainment' in the UK at the 2014 Wedding Industry Awards. Votes could only be placed from brides and grooms that have booked and used Christian's services for their own wedding to ensure all scores and comments were genuine. Christian was scored on quality of expertise and guidance, range of options and flexibility, quality of customer service and communication, punctuality and appearance on the day, standard of web presence (Facebook, Twitter, Website, etc), quality of entertainment and lastly value for money. After being shortlisted at the end of October, the judges then analysed comments from each bride and groom regarding each entrant, and decided on 7 regional winners. Christian was then announced as the national winner live on stage in London at the fabulous Bloomsbury Ballroom. You can see full details of the competition on the Wedding Industry Awards
website
. If you want Christian to perform at your wedding, then get in touch sooner rather than later!
Secure your date today!
Popular dates are often booked up to 18 months in advance – get in touch today to avoid disappointment.